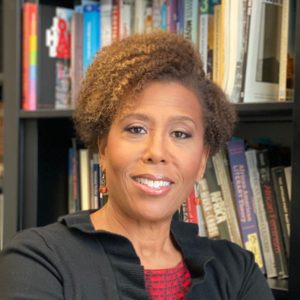 Ava Thompson Greenwell, PhD
Ava Thompson Greenwell, PhD is an author, documentary filmmaker, podcaster, leadership life coach and journalism professor with more than 25 years of experience teaching at Northwestern University.
Greenwell is the author of Ladies Leading: The Black Women Who Control Television News. She also hosts Ladies Leading, the podcast.
She is director of Mandela in Chicago, a documentary film about the city's anti-apartheid movement that was broadcast on WTTW.
Greenwell is also executive producer of a documentary highlighting the contributions of Black women academics at Northwestern.
The former television news reporter leads workshops on how to manage microaggressions in the workplace.